Sunday, September 6, 2015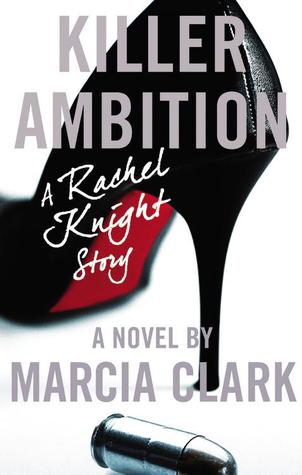 Killer Ambition (Rachel Knight #03) by Marcia Clark
My Rating: 5 of 5 Stars
Title:
Killer Ambition
Author:
Marcia Clark
Series:
Rachel Knight #03
Narrator:
January LaVoy
Length:
eBook - 657 pages; Unabridged; 15 hours and 04 minutes (Audio)
Publisher:
Mulholland Books (eBook)
;
Hachette Audio (Audio)
Published:
June 18, 2013 (e-Book & Audio)
Source:
Publisher
via
NetGalley
Format:
eBook & Audio
Genres:
Fiction; Mystery; Detective Stories; Legal Stories; Suspense
Subjects:
Public Prosecutors; Police; Murder Investigation; Los Angeles, California
When the daughter of a billionaire Hollywood director is found murdered after what appears to be a kidnapping gone wrong, Los Angeles Special Trials prosecutor Rachel Knight and Detective Bailey Keller find themselves at the epicenter of a combustible and high-profile court case.

Then a prime suspect is revealed to be one of Hollywood's most popular and powerful talent managers - and best friend to the victim's father. With the director vouching for the manager's innocence, the Hollywood media machine commences an all-out war designed to discredit both Rachel and her case. Killer Ambition is at once a thrilling ride through the darker side of Tinseltown and a stunning courtroom drama with the brilliant insider's perspective that Marcia Clark is uniquely qualified to give.

©2013 Marcia Clark (P)2013 Hachette Audio
My Review:
With each book that I read in the Rachel Knight series, I find it harder and harder to pick which one I liked more! I find that each book fulfills different yearnings that quinces my reading thirsts!
I like the fact that the main characters don't really change throughout the series! You may hear less from a few throughout the different books, but for the most part, they are all back, with much more greatness with each book! Of course, new characters are introduced as each story is different, but I find comfort in knowing my favorite characters keep coming back, because I enjoy reading and learning more about Rachel and her crew!
Marcia Clark has infinite knowledge of the judicial system and that shows in her writing! She beautifully weaves factual legal strategies within her stories, which is one thing that I think pulls me in like it does! I enjoy the thoroughness of her writing in the legal sense!
January LaVoy is the perfect narrator to portray Rachel Knight! I am also beyond thrilled that LaVoy has narrated the entire series! I hate when a narrator changes every few books, especially if that narrator is jiving with the stories and characters! LaVoy is spot on with her narration, delivering a stunningly stellar performance! She is a true professional narrator and I find myself picking up titles just because she narrates them!
Overall, the Rachel Knight series is one of my favorite series' to read and I fall in love with it more with each book! I just read the synopsis for the next book, The Competition and I can't wait to jump into it! Killer Ambition has the perfect title...because that story is KILLER!!!
Amazon | Audible | Author | Barnes & Noble | Books•A•Million | Google Play | iTunes | Kobo | Publisher (eBook) | Publisher (Audio)
Disclaimer: This book was provided to me by the Publisher, Mulholland Books, via NetGalley, in return for an honest and unbiased review.
Disclaimer
All blogs and reviews posted here are the sole property of the blogger and represent my very own opinions. In some cases, books reviewed are supplied to me in exchange for an honest review. Such cases will be noted on the blog post.
All other books reviewed have been purchased or borrowed through the normal channels.


Andrea
has read 65 books toward her goal of 100 books.

Book Ratings
Rating System

AMAZING!!! Go get this book right now!!

Great! Highly Recommend

It's ok. Borrow from a friend material.
Not that good but at least read the blurb.
Leave it on the shelf!

Contributors