Wednesday, July 8, 2015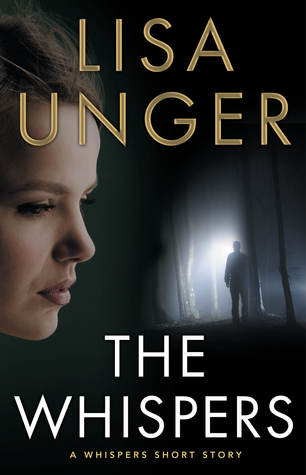 The Whispers (The Whispers #01) by Lisa Unger
My Rating: 5 of 5 Stars
Title:
The Whispers
Author:
Lisa Unger
Series:
The Whispers #1
Length:
60 pages
Publisher:
Pocket Star (of Simon & Schuster)
;
Published:
October 27, 2014
Source:
Publisher
via
NetGalley
Format:
eBook
Genres:
Fiction; Suspense; Short Stories
Subjects:
Traffic Accidents; Bereavement; Psychic Ability
It's a day like any other for Eloise Montgomery—until tragedy strikes. While she is recovering from a horrible accident that takes the lives of her husband and oldest daughter, and as she works to help her younger daughter move forward, Eloise experiences her first psychic vision. Though she struggles to understand her newfound gifts, Eloise finds a way use them to save lost women and girls—for whom her help may be the only way out…

The Whispers is the first of three original short stories that comprise an e-novella, spanning thirty years in the life of Eloise Montgomery. The second story is THE BURNING GIRL, followed by THE THREE SISTERS. Its tendrils reach back to FRAGILE, the novel in which Eloise first appeared, and ahead to CRAZY LOVE YOU.
My Review:
I love short stories because I don't always have all the time in the world to sit down and read a book, so with a novella, it gives me a chance to get through something relatively quickly!
To me, this story was so grasping! It took me in and kept me holding on right up through the very last word! I found myself in an array of emotions while reading throughout the whole story! Lisa Unger has certainly mastered the ability of short story writing! The story was just perfect...not to short, not too long, not too vague, not too descriptive! Unger NAILED it!
I can't wait to see what the rest of The Whispers series has in store for us!
Amazon | Audible | Author | Barnes & Noble | Books•A•Million | Google Play | iTunes | Kobo | Publisher
Disclaimer: This book was provided to me by the Publisher, Pocket Star, via NetGalley, in return for an honest and unbiased review.
Disclaimer
All blogs and reviews posted here are the sole property of the blogger and represent my very own opinions. In some cases, books reviewed are supplied to me in exchange for an honest review. Such cases will be noted on the blog post.
All other books reviewed have been purchased or borrowed through the normal channels.


Andrea
has read 65 books toward her goal of 100 books.

Book Ratings
Rating System

AMAZING!!! Go get this book right now!!

Great! Highly Recommend

It's ok. Borrow from a friend material.
Not that good but at least read the blurb.
Leave it on the shelf!

Contributors